From the moment Fiona's email detailing her wedding to Ian hit my inbox I knew it was going to be special. An intimate wedding set on their very own farm with their nearest and dearest - a grand total of 9 guests and Polly (the ring bearing sheep) Set in the incredibly beautiful Kinross in Scotland and I was looking forward to this wedding for a long time!
After getting their hair done at the salon the girls headed back to Fiona and Ian's farm house to bind beautiful rose and thistle buttonholes before doing makeup and getting dressed. Once dressed Fiona headed over to see her calves and other animals on the farm before… wait for it….. driving herself down the "aisle" in a tractor- Seriously one of the coolest entrances EVER!
Following a traditional bag piper Fiona, bridesmaid and flower girls headed down the aisle for a hand fasting ceremony. It was such an honour to be part of Fiona and Ian's intimate ceremony with what can only be described as the most phenomenal views!
After the ceremony Fiona, Ian and I wandered around their farm taking photos of the two before heading back to the field directly behind the farmhouse where the couple had set up bride and groom hay bales as well as a hay bale pyramid for their group shot *swoon* It felt so special taking photos not only where they had been married 20 minutes prior but on their land where they both worked and lived. A brief stop in the farmhouse for some snacks and refreshments and we headed off for a mini tour of the couples favourite spots including Loch Leven (if you get a chance to visit I cannot recommend it enough) I loved being able to explore the stunning scenery and take portraits of these guys before heading to an intimate (and amazingly tasty) meal at a local restaurant before they headed off on their honeymoon. I had such a beautiful and fun day celebrating and documenting this intimate wedding.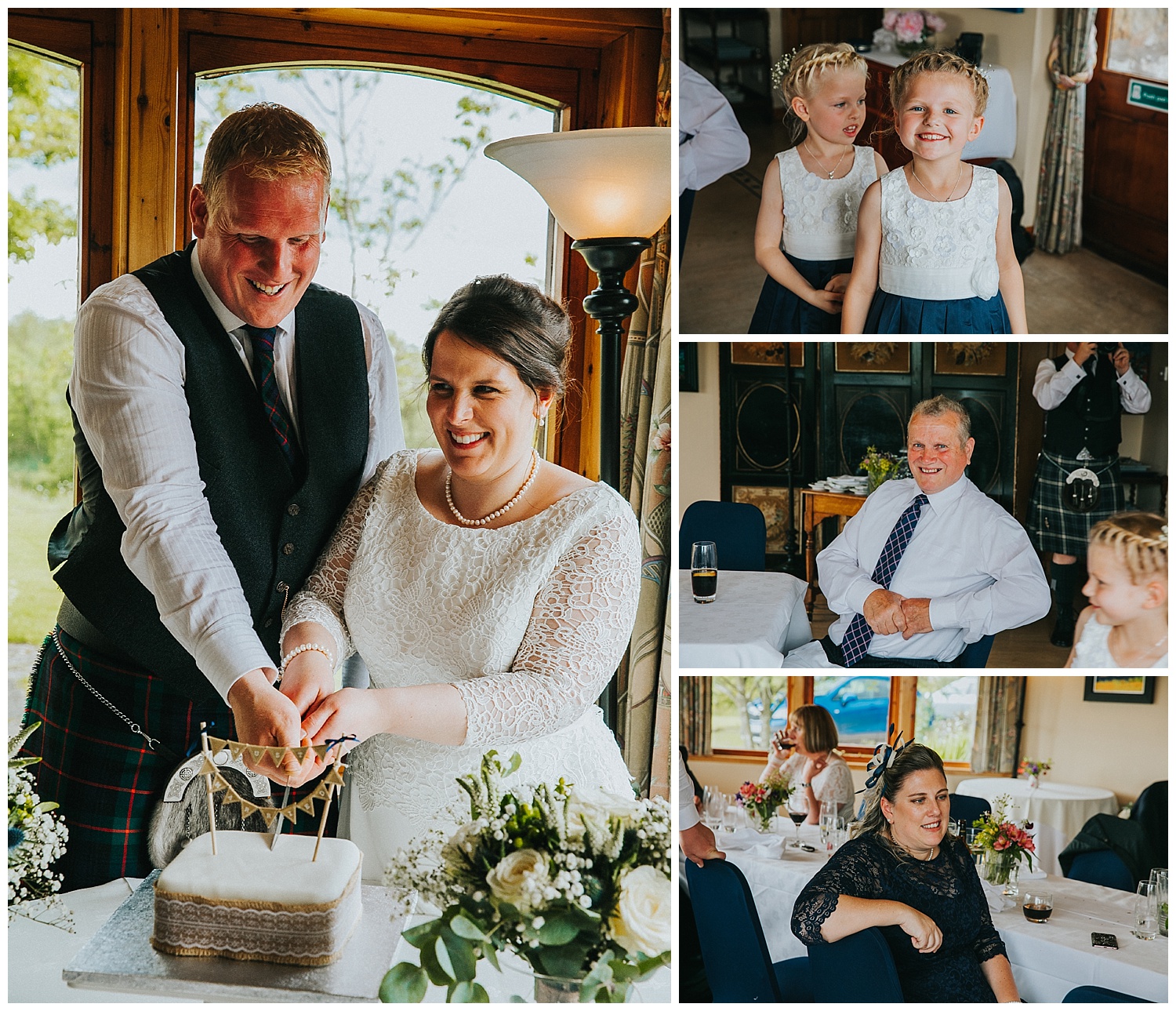 If you're planning a relaxed countryside wedding, or an intimate elopement get in touch ! I adore shooting this sort of beautiful wedding